Allow me to introduce myself and dac vitamins
Introduction
Monday 17th of November 2008 12:50 PM
Hello and welcome to my first blog on Your Equine Source.com. My name is Heidi Braught and I reside in York, PA. This past October of 2008 I celebrated my 15 years of selling dac Vitamins. Times flies fast when you realize how long you have been working for a company that allows you to meet new people and sell a product that sell its self. I have had the pleasure of helping customers with their breeding, growing, selling, fitting and buying a fixer upper, so to say, throughout these years. My story is kind of unique, casue all dac customers start dac the same way I did, maybe with a different problem, but the process is the same. You see I had a bay gelding, Young Hired Hands King Pin who at three years old had a bad batch of fungus (and yes I did wash my tack and blankets faithfully) that wouldn't go away. Through all the iodine shampoo's, topical ointments, ant-bacterial meds, King still had bald spots all over him. With the help of a friend whom I met at a show, she told me about how wonderful the dac oil had helped her mares coat. So I called the main office and they gave me the local reps phone number. So, of course, I called and she met me at my boarding stable and delivered the dac Oil. Within one week I had hair growth and at the end of 2-3 weeks Kings coat was all back with a more deeper, shinier color than he had ever had before. Not to mention he no longer bleached out in the summer, but kept a real deep and dark bay coat. I was thrilled, so I decided to try out some of their other products. For the next four years and new horses purchased and new dac products used, I was able to cut my shedding/grooming time and feed amounts and realized I was saving time and money, which in today's equine/livestock world helps every little bit. By this time in my life I was showing and hauling and livin the AQHA grand life (ha ha some of you say) I had a job in sales working for a chip company that had me traveling 3-4 counties a week. Well I was looking through the local farm newspaper and saw an ad for a dac Sales Rep. Cool I thought, so I got out the old typewriter, polished up my resume and sent it off to Ohio. In two weeks I was sitting down with the owner of dac Vitamins, Bob Cleeton, and three weeks after that I was out in Ohio training and learning all that dac had to offer. I had replaced the rep that had delivered to me and now was delivering to all existing customers, not to mention my trainer at the time who swore by the dac Oil and Orange.
Since you have heard about me, I will now try to give you alittle info on dac. The company has been in business for 25 years and Bob Cleeton had the chance to purchase a supplement formula back then. The name was Direct Action Mineral. When you changed the Mineral to Company, you now know how the "dac" came about. Back then the supplement biz wasn't as competitive as it is these days, but non the less, Bob Cleeton was searching out how dac could be the best mineral out there. A mineral that would give animals the best nutrition it could. So he found a company by the name of All Tech, Inc. and Kentucky Equine Research. These two companies to this day are still involved in bioavailability studies and how minerals effect and help todays animals. dac works with the so to say "big boys" to make sure our formulas and up to date in todays technological feed analysis and ingredients. So to wind down on the dac story, through those 25 years and by the requests of a growing customer base, dac has developed our product line from one formula to 23 products for equine and 6 livestock supplements for beef, dairy, pigs and goats. dac Vitamins & Minerals truly "Make a World of Difference" not only I say that becuase I promote dac, but our customers totally agree, go ahead and ask one if you like.
I want to take a moment and thank everyone who has read this blog through Your Equine Source.com. I also want to let you know I will continue to blog about a different dac product each month. Hopefully with the help of dac customers, I will try to have personal testimonials of satisfied customers for you to see and also I will personally be here to answer any questions you may have on the dac products. Just to let you know, if you reside in the south east PA, Maryland, Delaware, New Jersey and Virginia area, we may actually have a chance to meet should you join the dac product line.
Thanks again and Happy Thanksgiving to you and your family!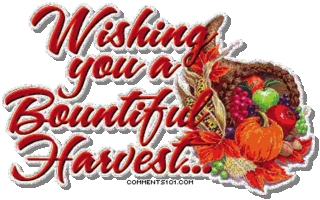 ---
Response 1
Monday 17th of November 2008 09:35:11 PM
Submitted by: Kimberly
Heidi, Welcome to Your Equine Source Blogs, we loved your first Blog. We look forward to reading more about dac minerals & vitamins. I am sure you will be a wealth of information to our members about the effects that dac minerals & vitamins have on horses. The dac company has been been in business for a long time, I hope you recieve lots of testimonials on your Blog from our members who use this product.
Response 2
Tuesday 18th of November 2008 07:05:22 AM
Submitted by: Kim Wolfe
Hello Heidi! Yes, it's me, one of your reps. Our endorsement can be viewed on our web site, www.wolfefarms.com. With personal use and experience I am totally satisfied with this line up of products. We recently began using the 'Mare Relieve' on a reiner that showed heat cycle problems every two weeks. We tried all the raspberry leaf products as well as Regumate. The dac 'Mare Relieve' is the one and only product that gave this mare 'relief.' She used to be difficult to show and with this product, we successfully competed all show season. It's another product on my must have list! I also just received a hearty thank you from a customer with a 'thin' gaited trail animal. She used 'Bloom' for one week and saw weight gain and 'you guessed it,' bloom! Totally satisfied! Another customer, just purchased the colt grower. Why? BECAUSE IT WORKS!!!!! Anyone looking for a fine line of products in central PA, please look us up, again, at www.wolfefarms.com See ya' soon, Heidi! and THANK YOU for YOUR GREAT SERVICE!
---