Time to start thinking about breeding or the foal on the way!
dac Breeding Products
Wednesday 30th of December 2009 05:47 PM
Hello and welcome back to my dac blog on Your Equine Source.com. When the holidays roll around, that means foal season is right around the corner! Newbies to foaling are already checking for waxing teets, making sure the mare is fine, getting anxious, and looking for the cheapest video system/cameras they can find!!! But one thing some don't think about is does my mare have all the ingredients in her feed that will help the foal grow big and strong?? Good questions to ask or think about, but you need to act fast if the mare is not receiving additional vitamins or the mares feed is a basic mill mix. It never ceases to amaze me when I am at a trade show and a customer is showing me pictures of last years foal and asking what they can do to help that now yearling grow faster and better? I usually reply by asking the question what supplement was your mare on last year when in foal, and the answer is, oh I don't give my broodmare supplements......Uhm OK. It's a funny thing that most of those questions come from women who have children along with them. I then ask that person, did you take the vitamins your doctor told you to take while you were pregnant? The answer is yeah I did. Usually that leads another response... ya know that was a good question and I never thought about my mare in regards to my pregnancy. Of course tons of questions come along after that, but that's not what this blog is about.

dac Vitamins and Minerals, by personal research and the ingredients we use, has the best Breeding Supplements. I know this by the phone call I receive from the customer who used the dac Orange Superior, Broodmare or Breeders Choice Plus on that mare for the first time. The usual phone call is "You have got to see this baby". So I go one over and see the foal. Some of the mares were bred back to the same stallion and some were not. Those that were bred back to the same stud,, well that's when they see the World of Difference with dac. The foal is filled out better, they come up off their pasterns faster, hair coat and immune system is better, and growth in the first three months is way better than last years foal that wasn't on dac while in gestation. Those that were bred to a different stallion, well results of course cannot be compared to those that were bred back to the same stud but, most results are the same as some of the above, coming up off the pasterns faster, better growth/weight ratio, immune system. One real good thing that was noted in all the mares I have seen that in the past had problems of loosing weight fast after the foal was born, or not being able to give enough milk before, those seem to go away. Now of course I can't say that for each and every case, there are other factors out there, but dac does have a great success ratio with our breeding line. So now you ask, well what's in it that helps? Here are some brief answers on dac Orange Superior, Broodmare and Breeders Choice Plus and even our Colt Grower.

"Yea'Sacc" in regards to gestation and lactation benefits are more milk produced, higher foal weight gain and improved mare condition, growing foal benefits are more Phosphorus availability for balanced, sound growth and digestive effects in creep feeding and grower diets. The "Sel-Plex" (selenium yeast) benefits are better tissue retention, prompt, complete explusion of placenta, INCREASED colostrum and milk SE content and optimized immune response. The Bioplexes (Iron, Copper, Manganese and Zinc) benefits are balanced growth of bone and cartilage, nutritional support during reproduction, foal trace mineral status at birth, ie when the foal goes to get some food from moms system.

So the next question is, well which one do I use? Best basic answer I can give you is on your own breeding and or mare/foal past problems. If your mare is not maiden and has no problem conceiving and foaling, then use the dac Orange, same for the stallion, if their count and mobility are fine and they keep good weight covering all the mares again, use the dac Orange Superior. Foals normally stay on dac Orange while growing and some customers may switch to Colt Grower for racing foals, halter foals and foals that are expected to grow past 16 hands at weaning time.

If your mare had a has a hard time with cycling, but foals fine, then we usually suggest the dac Broodmare for the first six months and then switch to the dac Orange for the remainder. One note, the dac Orange is more concentrated in Yea Sacc than Broodmare, ie meaning better colostrum for the foal.

If your mare had a hard time cycling and doesn't catch on the first try, or folicals are small in size OR your Stallion has had problems in the past with semen count and motility, use the dac Breeders Choice Plus. We added Yucca to the Broodmare and thus, Breeders Choice Plus was introduced. Yucca in breeding tests has shown a higher percentage rate in semen count and improved mobility. Also, Yucca is known to attach to Nitrogen in the reproductive system and bind with it to pass it out of the system. Nitrogen by itself has been known to block the fertilization of egg and sperm. Also!! for those cystic mares (ovarian cysts) use the Yucca if not using the dac Breeders Choice Plus. Yucca has helped many in reducing the cyst or totally getting rid of them.

Best time to start the dac breeding line is at least three months before breeding, but if that didn't happen just go ahead and start the dac as soon as you can. Start feeding bout half scoop two times daily, to be sure the mare is eating the dac and then increase it to up to four scoops daily, most use two scoops daily (our scoop is a ONE ounce scoop) Some people will use the Broodmare or Breeders Choice plus at four scoops daily(2 am and 2 pm) one week or days before getting their mare inseminated (to boost the conception) and stay on that for one week after insemination. Then back to two scoops daily. Some will do the same for one week before their studs service the mare.

Each product listed does have other benefits but I am highlighting the breeding benefits for you. I hope I have helped out some of our loyal dac customers with product information and for those of you who are new to dac, please do not hesitate to reply to my blog if you have any questions. I am here to help at anytime and if you are in the PA, DE, NJ, VA, MD area just give me a shout at 717-870-8687 or email at spiheidi@hotmail.com. If you are out of those areas, feel free to contact anyone at dac by calling 800-921-9121 or check out our web site at www.feeddac.com.

As always, Have a dac Success Story and Pics? Go ahead and email them to me at the above spiheidi address.

We will get them on the dac blog site!!

the Yea-Sacc, Sel-Plex and Bioplex are trademarks and are manufactured by Alltech, Inc. www.alltech.com

Please read these testimonials below written on 11/30/2008 from some of our dac users.

Dear Heidi,

I am the owner of Chocolatey and would like to share with everyone my testimonial using dac products.

From Chocolateys' earliest days, I've fed him Dac Orange Superior.

He really seemed to blossom upon the start of Dac, and as he did so well, I never even thought of reducing or removing them from his carefully planned nutrition schedule.

I was extremely careful about his upbringing; hand picked farrier, vet, and handlers and when it came to his feed, I was just as meticulious. Dac products have always been a huge part of all my top show horses' feed program, and I insist that Dac be part of their daily maintenance.

I try to raise each special prospect as future world champions, nsba champions, and as the best my breed has to offer. I leave nothing to chance, and I plan out every step of their careers. I always include Dac products in their program and I always will.

Noelle Schmidt

3X World Champion, NSBA World Res. Champion, ApPHA World Champion, Tom Powers Champion, Just for Pleasure Champion, Reichert Celebration Champion, Southern Belle Champion
Dear Heidi,
I am the owner of Majectic Seven and would like to share with everyone my testimonial about using dac products.
Karen Smith
Below is a picture of Majestic Seven as a weanling.
Majestic Seven was on colt grower for two years and what a difference!
Are your Ready For Hauling to Congress?
QH congress Ready
Monday 12th of October 2009 12:11 PM
Hello and welcome back. Sorry for the delay in new blogs, my mom was in and out of hospital, but she is back and getting better, and so am I LOL.
Getting ready for Congress? Well there are some dac Products you need to think about before you head out and haul away.
Want to keep your horses from getting the Congress Crud, or getting Ulcers, snot, coughs, the runs???? Keep reading.
Use the dac 911 one week before you head out and then keep them on it while there and on the way home. You will need one scoop daily the whole time. dac 911 keeps the immune system ready for those little bugs/virals that will try and get into the horses system. Product comes in 2.5# bucket, which equals 40 day supply for one horse at $65.00, 5# buckets is $119.00 for 80 days and 15# bucket is $319.00. YEAH I KNOW wow thats expensive but it's not and it doesn't even equal the cost of getting a VET at Congress. Look at it this way. Say your taking 10 horses to congress for two week stay. You go on the product one week before and stay on it two weeks while there for a total of three weeks. One 15# container will last each horse 24 days at one scoop at day. The cost is $1.33 each day or $31.91 for three weeks. I am sure that is way CHEAPER than a vet bill and no owner wants to see a sick horse at Congress!! IF you do happen to have a sick horse at Congress, PLEASE CALL THE VET TOO! ALSO REMEMBER we have 911 in Paste form in case your horse is really sick and off feed, not to mention the new congress weanies and yearlings, much easier to acurately dose them.
Another good dac product which was brought out about a year ago is the dac InSure. The product has two strains of Lactobacillus and Dried Whey Protein. Good for hauling in helping to aleviate scours, shipping fever and off feed horses. One pouch is $75.00 and has 500 grams in it. Cost per day is 15 cents and $3.60 for three weeks. Use 1/2 teaspoon one week before going and while there. If you see something creeping up you can use up to 1-2 teaspoons daily. We also have the InSure Liquid which is the FANTASTIC dac Oil mixed with the InSure. One 6# jug is $39.00, use two pumps daily and while there. For 10 horses you would need 5 jugs. NOT TO mention getting the dac Show Coat benefits. Sorry we do not offer it in the larger sized as the oil, but we mix each bath seperately and REMEMBER to shake the jug up when using it!
Lately most trainers have jumped on the dac band wagon using the dac Digestive Feed Additive (dac DDA) We use this to keep the PH in the horses stomach nice and happy to help aleviate cholic, poor feed utilization, weight gain plus cutting back on the cost of feed as the horse doesn't need all that feed when it's gut is using every morsel of it. A happy stomach PH means less stress on the horse that leads to problems. Plus we have the MTB 100 in it which will help if you get a bad batch of hay and the mold in the hay will pass through the horse. 5# pail is $29.00 (80 days) 20# Pail (320 days) $82.00, 30# pail (480 days) $119.00 and a 50# bag (800 days) for $150.00. We also offer this in a paste form. Dac Probiotic paste, 1 tube is $25.00 for 80 cc's. Okay think thats expensive compared to others, well we offer 1 Billion CFU's per 5cc's, others only offer 12Million per 5cc's.
Don't forget your Electro lites like dac Electro aid. Our granular formula goes right ontop of the feed, no colors so less aluminum in the horses body to tie up sweat in the system. 4# pail $ $19.00 (32days) 18# pail for $60.00 (144 days) and 28# pail for $85.00 for 320 days.
FOR ALL YOU HALTER Contestants....REMEMBER dac CMZ Paste. Got a shakey knee, or alittle over or under at knee pastern? Use CMZ paste. 1 tube is 80 grams for $15.00. Keep them legs strong and sured up. Again start one week before and while there. See Randy Jacobs for specifics, he swears by it not to MENTION Kim and George who own this site! opps sorry just let out a secret for Kim and George, they would tell you to use it too!
Another dac product that many don't think of for halter horses. Got a halter horse that has a dull eye and ear when in the pen? Use one scoop of dac Winners Circle daily before heading out. You will see the difference dac makes with a sharp snappy eye, especially for those older halter horses. Got a Halter MONSTER, calm em down with the dac Calm B formula. We have it in granular and paste form. WILL NOT TEST!
Okay, us women know all about this, but is your mare going to cycle when she's at congress? Try the dac Mare Relieve. The best person I can say to contact is Kim Wolfe, she HAD a MONSTER and uses the Mare Relieve and Broodmare together and now she's showing in the reining pen and her mare is not tryin ta kill everything and everyone in her site... LOL sorry Kim. Her email KSWQH0607@yahoo.com.
SO many products to mention, but the above are the best to get started on BEFORE YOU LEAVE for QH Congress to help aleviate any vet bills, cranky, hyper horses!.
And now for us Humans....so you don't get stressed out and lose any stamina, try Mona VIE. I swear by it to keep going, especially while mom was in hospital. Gives me a sense of well being and on the Active formula my arthritis in my hands is much better. Check out www.the-team.biz/mv1868769. Should be my site.
ANY questions? Feel free to contact me, Heidi, at 717-870-8687 or spiheidi@hotmail.com
Travel safe and HAVE FUN!!!!!!!!!! STOP BY THE DAC BOOTH WHILE AT CONGRESS GREAT SPECIALS ON PRODUCTS, but if you get them at the booth, you didn't start before you left..hum...hope all goes well LOL !
---
Response 1
Wednesday 2nd of September 2009 01:02:57 PM
Submitted by: kim
and Kim says...I have my 9-1-1 already! 'Don't leave home without it.' Going to Congress means great looking animals. Mine don't need to be bathed. They glow with our solid regimen of orange and oil. Thanks Heidi!
---
How Diet Affects the Hoof
dac DDA
Wednesday 1st of July 2009 11:36 AM
Hello and thanks for checking out my blog. I haven't blogged in awhile and my sincere apologies for that, life just got a little chaotic, but I still apologize.
Horses are foraging animals and their digestive tract is designed to digest forage. Due to the demands we make upon them, we increase the energy in their food by adding grain to their diet. A horse's stomach and small intestine is much smaller than it's large intestine. Food passes quickly, and largely undigested, throught the stomach and small intestine. From there it enters into the fermentation vat of the hidngut, where bacteria breaks down and digest it. Food passes much more slowly through the hindgut.
In 1884 Christopher Gram was studying bacteria. He used an iodine stain to identify and study it more closely. The bacteria that accepted the stain were labeled gram-positive bacteria, while the bacteria that would not accept the stain was labeled gram-negative. The gram positive bacteria digests starch and sugers, whereas the gram-negative bacteria digests fiber. In a healthy hind gut gram-positive bacteria are slightly higher in popluation than gram negative bacteria.
Carbohydrates break down and convert to starch and sugars in the hindgut. With an excessive carbohydrate diet, gram positive bacteria feed on the sugars and multiply quickly, releasing lactic acid and increase the acidity of the enviornment. A low pH enviornment can kill gram-negative bacteria, and erode the mucus lining on the gut wall. Endotoxins can pass throught the gut wall and trigger laminitis.
Lactobacillus acidophilus work int the foregut to start digesting sugars to decrease the amount of sugers entering into the hindugt. MOS (Mannon oligosaccharides) bind to starch and sugar-digesting bacteria(gram-positive) and remove them fron the gut in the feces. By removing the acid making bacteria, MOS leave the beneficial fiber-digestiong bacteria (gram-negative) free to multiply. MOS is also reported to have a buffering affect.
dac Digestive Feed Additive uses this approach plus many more other yeasts and mircoorganism to promote geed digestive-tract health. There are 1,500,250,000,000 live cell microorganism per ounce in the product. It has been used successfully to combat chronic colic, ulcers, chronic diarrhea, and has changed bad stall habits.
The above was a personal study by Vernon Schlabach. Vernon has spoke at many dac meetings and is one of the personal farriers for Randy Jacobs, plus other high ranking equine trainers. When Vernon started doing his study of the dda (dac Digestive feed additive) he was looking for help in Laminitis, but what he also found is that the dac ddac also help CUSHINGS disease in horses. Basically it is the same therory as above but the dda will also help to bind all the sugars and starches that Cushing horses can't have and pass them trough the equine body. Of course we all know that with a Cushing horse you have to change your horses diet (feed) so you most likely go to the feed store and get a high fat low carb diet. If you think of what the above says, then all you need to do is add one scoop daily of the dda along with the Cushing specific feed and you have a double approach to helping the Cushings horse. Not to mention your horse will get double benefits in retaining all the nutrients in that speciific feed. You can also change the feed to STRAIGHT oats, whole, crushed, steamed whichever, and you will get the same results for laminitis and Cushings. Vernon has proved that with many laminitis horses he has worked on and the laminitis horses that then turned into cushing horses with the thick crusty neck and polls and fat depositis over the hind quarters.
Other uses that many customers are doing with the dac dda is cutting their feed costs in half by using the dda for digestion and feed breakdown in the equine gut, and addind 1/4 to 1 ounce of the dac Bloom daily for the energy. Most of the customers that have done this are using straight oats and good quality hay and withing a two week to one month period, have decreased their feed use and have saved money on feed costs by doing this.
Thanks again for checking out my blog and feel free to contact me with any questions you may have on the topic above.
If I may add one more note to ya all,,,,,I am personally using a product called Mona Vie and have found it to increase my energy throughout the day without "Jacking me Up", plus it has done wonders for my arthritic hands and hips. But last month money was short and I stopped it for one month. LET ME TELL YOU I just got 4 bottles in today from my UPS guy and I could have HUGGED HIM, I have taken six ounces today and I know that by Wednesday my arthritic pains will have left and with my knees I won't be sayin ouch ouch ouch as I climb my stairs. I also have noticed that when I am not on it my allergies are worse, even with my claritan, so I guess I won't have the congested head syndrome after Wednesday either. MONA VIE IS an awesome product with 19 fruits and the star fruit being the acai berry ( ah sigh e) which yes I must admit, I have kept off 8 pounds and not watching what I eat or exercising. SOOO If you wan't to check this product out feel free to see my web site at
Thanks and looking forward to getting back on track here with Your Equine Source.com dac Blogs!!!!!!!! Have a great week and don't forget Fathers day is fast approaching.l
Heidi Braught 717-870-8687
dac Sales Rep. email . spiheidi@hotmail.com
A Poem about dac (author requested his name be withheld)
Ode to dac Poem
Thursday 12th of March 2009 10:28 PM
An Ode to "dac" Horse Vitamins & Minerals
In the equine world today there are lots of things you can feed and so many different additives it may be hard to figure out your need.
If you are serious about your horse's health and can feed out of a bucket or a sack, you want the very best for your horse then; of course the answer is dac.
In the conditioning and competition horse first he needs to be well fed. Then if he doesn't have enough "go" you put him on the RED.
Also, if your horse loses weight and acts like he is half dead, lots of time they are anemic, again, he needs the RED.
Orange is for lactating mares and foals. In our community they are everywhere you go. It also helps their hair coat and is good for sale prep and show.
Broodmare is a big plus in breeding and also helps prevent typing up. Or, if you horse needs calming, twice a day you feed one cup.
Colt Grower gets your babies going, grows them quick and strong and bold. Designed to take care of bone and joint growth and you feed till they are 3 years old.
Direct Action is for over-all maintenance and is the cheapest of them all. Bob won't like me for saying this, but I think it's a price item, I hope Bob won't bawl.
dac Oil is for the hair coat. It gets your horse just super shiney. If you feed this oil for 6 weeks, your hand will slide right off his hiney.
dac Foundation Formula is for hoof problems. Good for slow growing and cracked feet. Also, for thin shelly hoof walls, 2 to 4 months of Foundation Formula, they really do look neat.
dac Racing Formula gives your horse high energy; you blend this in with each feeding. Especially for the racing horse, it also helps with bleeding.
Electro Aid is to use when you really stress your hose. When the weather is hot and he's worked all day, then put the Electro Aid in his water and feed him of course.
Probiotic Paste is what we give to the babies once they have suckled their mama, then once a day the first 5 days of life. Also good to use 48 hours after worming, this application will cut out the strife.
Breeders Choice Plus is the new and super help in breeding. Also in the Breeders Choice Plus you have Yucca 5 Way, good for arthritis and joints in either sex. But if your horse has serious problems in this area, you better use the dac Optimum Flex
Use Calm B if you've got one that's always on the bit and you can hardly hold, for 6 weeks feed 2 ounces a day and he won't go unless he's told.
Digestive Aid is for the hose that is thin and hair coat is bad. You've fed and wormed, but still weight gain is slow and if you've tried other salesmen's gimmicks, then Digestive Aid is the way to go.
Optimum Flex Plus is for the sore and lame horse like being arthritic in joints and knees. If you have spent money on the vet, try feeding Optimum Flex, your horse might be pleased.
So, I guess this ends my poetry, all I know about "dac" I've told. Maybe even a few things I didn't know for as you can see I'm getting old.
The start of weanling/yearling futurities is here!
dac Colt Grower
Saturday 14th of February 2009 09:21 AM
Hello and welcome back to the dac Blog on Your Equine Source.com
Well baby time is here! Congrats to all proud new parents and mares. So you made it through another foaling or it is your first foaling and now you are past the rookie stage. Hopefully, sorry so say it this way lol, everything came out okay. Again, hopefully you got the foal to start nursing off of momma and both are turned out alittle each day to stretch and buck and play! That is a very important part to having foals. Foals need that nurturing from momma to show em all how it's done. Soon your foal will be venturing farther and farther away from momma, much to her distress or much her relief, lol. Your foal should be getting used to having the halter put on and off, leading with a lead rope and hopefully picking up the hooves so the farrier can start his job and all other desensitizing you can do to make your life and the foal/yearlings life easier and understood.
One important part you do not want to forget is that the foal is getting all the nutritional needs to help the growing body. This means a 3 to 1 (3:1) calcium/phosphorus ratio. With that said, that is about all the big word talk I'm gonna say...lol. What that means is you don't want the feed and hay to become so rich that the cal/phos goes to phos/calcium. That's backwards and that's when all the growing problems start. Best idea to do to make it all easier is make sure, while the foal is nursing off of momma, that she is getting all she needs through her milk to the foal. Most feed companies will have a mare and foal product and this is fine with good hay and water. But for those who are looking to push the foal alittle faster for the spring futurities, you may have to start looking at adding a supplement.
This is where dac comes in to help take all the guesswork out of it all. Most of our dac breeders will start to change feed over through momma and foal by starting to switchback to straight oats and good hay and water, with a couple scoops of dac orange. If you haven't read my past blogs, here's a little info on the dac Orange and why we use it for Broodmares and foals while nursing on momma.
Dac Orange contains Alltech's Yea-Sacc 1026. What this yeast culture does is help break down all the feed stuff and fiber from your grain and digest it in the hindgut (cecum). Thus you get better retention of all the good stuff in your feed and the dac Orange in the horses hindgut and all is digested. You will see less feed stuffs, grain and hay in the horses manure. dac Orange also contains lactobacillus, the good bugs, for the stomach and hindgut. THIS IS a key role when the foal goes to nurse off of momma. Foals are born with a sterile gut. These live bugs help to get the foals gut colinized with all those good bugs so the foals immune system, gut integrity, and digestion get a quick start from the get go! dac Orange also contains dried Cholestrum, which is the main reason why we get concerned when the foal hasn't nursed in the first 3 - 6 hours. SO the dac Orange for the mare is very important, but also as the foal nurses you get all that included in the milk which helps the foal to get a faster start.
Here is a question I get all the time "when do I switch my foal over to the dac Colt Grower?" My answer to this question is as soon as you wean the foal off or at three months. The reason why "I" say three months is because a bunch of the breeders that have horses on the track or breed TB's for yearling sales, swear by the dac Colt Grower. They see better growth not only in height, better bone structure and can push them alittle harder if they need to with a slight higher protein, if not straight oats and alfalfa hay. Breeders of Thorobred foals need CLEAN leg x-rays to better their chances of getting higher $$ at the yearling sales. Thus again, dac helps to take out the guesswork.
The dac Colt Grower and dac Orange are both a 3:1 Calcium/Phosphorus supplement. The dac Colt Grower contains slightly more Yea-Sacc 1026 than the dac Orange, whereas the dac Orange contains slightly more protein than the dac Colt Grower. That's why we feed dac Orange to broodmare and foals till you are ready to wean the foal.
There is another dac product that many swear by... the dac CMZ Paste. I get a bunch of phone calls asking "whats that stuff ya all have to help my foal come up off their pasterns faster" or "I need some of that Colt paste, as my colt is still alittle over at the knee" or the conformation of the front and hind legs aren't where the customer likes them to be. Another benefit of the CMZ is you get less of a shakey knee. Some weanlings and yearlings when in Halter class will shake at the knee, mostly from too much protein or just plain nervous for the first time out in the show ring. If it is the problem from too much protein, the CMZ will help to as we say, "sure up the" cannon bone density. Sometimes customers will use the Calm B too to help take the nervous edge off. Getting back to the comment at hand..lol.. dac CMZ Paste is a fantastic product for those ya not kinda sure if the foal needs help or not, to put it in easy terms. The dac CMZ Paste is a Yeast and Chelated Mineral paste. Many educated breeders are surprised at how much Chelated Copper is in the paste, plus the high contents of the other chelated minerals. What the CMZ paste will help to do is if the foal has not come up off the pasterns in the first two weeks, you will need one tube a day, and I always make sure the mare get one tube a day to for milk purposes. The chelated minerals help to get through the foals system and give the bone density make a boost. As I stated above, many use the paste if the foal is a little over at the knee, and other conformation problems. We have had a great success rate with helping those problems.
Another reason for the CMZ paste is if you get DOD or Ephysitis problems (swelling at the knees, ankles, and hocks), etc. This is most likely where a mineral imbalance will start and thus how you know you have a problem. Best way to combat those problems at the start is to use the dac Colt Grower, straight oats, good basic hay, and throw em out. The equine needs to get those joints and bones moving! Through sixteen years of selling the dac products, the above is the ticket I use in all cases and it works well. But as I always say, get a vet out if it is a severe case!
I hope you and your mare and foal are continuing to move along as planned and that all is going well for you. My congrats again on the foal and feel free to contact me should you have any questions on the dac products. A shout goes out to Kim for another great newsletter.
Oh I almost forgot to mention. I had my annual dac Equine meeting in PA this past January 09 and I audio taped it for ya all. Kim and I are working on getting it put on her site so you can listen to the speaker, Mr. Reuben Schrock, a Standardbred Breeder and user of dac Vitamins for years and Mr. Randy Jacobs, World Champion Halter Breeder. I will also auido tape another meeting comming up in April where Mr. Ted Turner will be speaking and another speaker who raises Champion Draft/Belgium horses. So keep checking back to see when we have this on Kim site here at Your Equine Source.com.
dac 9-1-1 the Immune System Builder
dac 9-1-1
Sunday 11th of January 2009 09:01 AM
Happy New Year and welcome to the dac blogs. It's funny as I start to think about what my next blog will be about my cell phone starts ringing...it's the start of Cold seaon for our equine pals & the questions on the dac 9-1-1 & will it help? Of course, winter, is not the only season for the 9-1-1, but usually the winter months hold most of the equine cold season.
Most of the phone calls are for equines ranging from mares in foal, weanling to seniors that have a cloudy discharge in their nose, a really bad cough and not eating/drinking well, and some are the vet has been out here and nothing is really helping.... ONE NOTE I always say if the equine pitches a fever get THE VET OUT there!!! dac 9-1-1 is not a product to replace the veterinarians.
dac 9-1-1 is our across the board Immune System Builder product. It contains the Alltech Yea-sacc & Bio Moss. Both those products are derived from the same yeast culture cell. As I state in all my blogs, that yea-sacc is one of the big reasons why dac "makes a world of difference". dac also includes FOUR antibodies in our 9-1-1. Those antibodies are derived from eggs, which in my mind, the safest way to cultivate antibodies to put into supplements. The antibodies are injected into the egg producers. When the eggs are produced the eggs are dried and that is how the antibodies fit into our product. Other companies use blood serum derived antibodies, my question on that is, what about the other stuff that might get into the blood serum with those antibodies? It's just a thought of mine, but some agree a good one.
So now you have the antibodies, which help to fight off infections, and you have the yea-sacc, which help to keep the hind gut digesting & loads of good bugs in the stomach to help off feed horses get back to eating & equine pals feel better in general.
So the next question is, how do I feed it? Well, unfortunately, that is going to depend on how the horse is feeling and/or how sick. ONE NOTE I have to say is, your equine pal may develope a stronger cough and that is normal as the 9-1-1 is getting into the lungs and getting all that bad stuff outta there.
I usually suggest to hit the problem hard at first and then back off. So if your horse has a snotty nose, but is eating and drinking well and not really coughing their head off, just use 1 scoop am/pm for about one week, then back off to 1/2 scoop am/pm for one week & usually by then the horse's cloudy discharge and coughing have slowed down and seems on its way back to normal.
If systom's appear stonger than above, and discharge is real cloudy and coughing is constant, use a hand full (approx 2 scoops) 2x's daily for about two weeks then back down accordingly. Your equine pal is going to tell you how much better it is getting by you listening to the cough sound and how consistently it is coughing to comming down to no coughing. REMEMBER at anything a fever spikes, get the vet!
When I mention about backing down the dosage, it is not because you have to back down the 9-1-1, it is not like a steroid. I just suggest it so you still keep the 9-1-1 in the system so by the time you back down to less than 1 scoop a day, you can go off the product, thus helping to save the product for other uses if needed.
Okay, now your horse if off feed and no fever, but just looking and feeling BLAH, so how do I get the 9-1-1 into them if they aren't eating. Well that is why dac came out with the 9-1-1 paste, LET me tell you it is sooo nice to have the paste, so you aren't mixing yogurt, applesauce & PNut butter cocktails. I remember all to well how much time I spent on a cold, windy February day at a stop where a colt was born with strangles, and the paste wasn't available at that time. Let me tell you, you could hear this foal wheezing from about 10 feet away, he just looked soooo sick, the mare was ending her bout with strangles, but the colt had so many bumps all over his temple, jawl, and he was just soo sick....Anyways, the owner wasn't at home during the day and the foal was pretty timid for bein sick, so there I was at the back of my truck emptying out a dac Pro Paste tube into a bowl, mixing the 9-1-1 Powder with the Pro Paste and filling the tube back up and wrangling & dosing the foal three times a day with 40cc's..luckily he loved the paste, and within a 11 days the wheezing, well it was almost gone, now the bumps were opening up and draining, so the colt was on it's way back. Still it was about three weeks till he was out there bucking and carrying on, but he never stopped sucking from mom and by the end of the first week of 40cc 3x's daily he was starting to be interested in munching on some hay. OH ALSO the mare got a handful of the 9-1-1 with her am/pm grain.
There are a lot of stories dac wide like this with the 9-1-1 but another GREAT use is with ULCERS. dac can save you MUCHO bucks with 9-1-1 vs. gastro and ulcer guard. I have personally seen a equine scope where there were trachea lesions and two quarter size ulcers in the stomach. Customer used two handfuls of 9-1-1 a day and within two weeks the trachea lesions were gone and stomach ulcers were down to a pea size.. Again, two handlfuls a day and clean water and hay and anything we could do to lessen the horses stress level, they did. This was a hotheaded young TB, so the barn gal lost a bit of weight with hand walkin this TB. SHe was sooo glad to hear the results !!!!
To end this blog all I can say is if you are going to a horse show and renting stalls, or taking or buying a horse at a sale, or HAULING long distances to a show... PREVENTION with dac 9-1-1 is a huge benefit at a 1/4 to 1/2 scoop daily one week before you head out,while at the event and head home. One more use horses with heaves or seasonal allergies. The 9-1-1 helps to keep the immune system up and lessens the chances of infections from happening. If your horse is a COPD case, you can use the 9-1-1 in conjunction with the allergy meds you are using, even with penicillin. To those of you with livestock, dac 9-1-1 is used the same way with colds and hauling.
Thanks for taking a moment to look over the blog and if you are in the SE Pa. region, DE, VA, NJ and MD areas, give me a shout at 717-870-8687 or reply to this blog and I will be happy to help with any questions you may have. Have a great NEW YEAR!!
Heidi Braught, dac Vitamin & Minerals Rep. spiheidi@hotmail.com
Allow me to introduce myself and dac vitamins
Introduction
Monday 17th of November 2008 12:50 PM
Hello and welcome to my first blog on Your Equine Source.com. My name is Heidi Braught and I reside in York, PA. This past October of 2008 I celebrated my 15 years of selling dac Vitamins. Times flies fast when you realize how long you have been working for a company that allows you to meet new people and sell a product that sell its self. I have had the pleasure of helping customers with their breeding, growing, selling, fitting and buying a fixer upper, so to say, throughout these years. My story is kind of unique, casue all dac customers start dac the same way I did, maybe with a different problem, but the process is the same. You see I had a bay gelding, Young Hired Hands King Pin who at three years old had a bad batch of fungus (and yes I did wash my tack and blankets faithfully) that wouldn't go away. Through all the iodine shampoo's, topical ointments, ant-bacterial meds, King still had bald spots all over him. With the help of a friend whom I met at a show, she told me about how wonderful the dac oil had helped her mares coat. So I called the main office and they gave me the local reps phone number. So, of course, I called and she met me at my boarding stable and delivered the dac Oil. Within one week I had hair growth and at the end of 2-3 weeks Kings coat was all back with a more deeper, shinier color than he had ever had before. Not to mention he no longer bleached out in the summer, but kept a real deep and dark bay coat. I was thrilled, so I decided to try out some of their other products. For the next four years and new horses purchased and new dac products used, I was able to cut my shedding/grooming time and feed amounts and realized I was saving time and money, which in today's equine/livestock world helps every little bit. By this time in my life I was showing and hauling and livin the AQHA grand life (ha ha some of you say) I had a job in sales working for a chip company that had me traveling 3-4 counties a week. Well I was looking through the local farm newspaper and saw an ad for a dac Sales Rep. Cool I thought, so I got out the old typewriter, polished up my resume and sent it off to Ohio. In two weeks I was sitting down with the owner of dac Vitamins, Bob Cleeton, and three weeks after that I was out in Ohio training and learning all that dac had to offer. I had replaced the rep that had delivered to me and now was delivering to all existing customers, not to mention my trainer at the time who swore by the dac Oil and Orange.
Since you have heard about me, I will now try to give you alittle info on dac. The company has been in business for 25 years and Bob Cleeton had the chance to purchase a supplement formula back then. The name was Direct Action Mineral. When you changed the Mineral to Company, you now know how the "dac" came about. Back then the supplement biz wasn't as competitive as it is these days, but non the less, Bob Cleeton was searching out how dac could be the best mineral out there. A mineral that would give animals the best nutrition it could. So he found a company by the name of All Tech, Inc. and Kentucky Equine Research. These two companies to this day are still involved in bioavailability studies and how minerals effect and help todays animals. dac works with the so to say "big boys" to make sure our formulas and up to date in todays technological feed analysis and ingredients. So to wind down on the dac story, through those 25 years and by the requests of a growing customer base, dac has developed our product line from one formula to 23 products for equine and 6 livestock supplements for beef, dairy, pigs and goats. dac Vitamins & Minerals truly "Make a World of Difference" not only I say that becuase I promote dac, but our customers totally agree, go ahead and ask one if you like.
I want to take a moment and thank everyone who has read this blog through Your Equine Source.com. I also want to let you know I will continue to blog about a different dac product each month. Hopefully with the help of dac customers, I will try to have personal testimonials of satisfied customers for you to see and also I will personally be here to answer any questions you may have on the dac products. Just to let you know, if you reside in the south east PA, Maryland, Delaware, New Jersey and Virginia area, we may actually have a chance to meet should you join the dac product line.
Thanks again and Happy Thanksgiving to you and your family!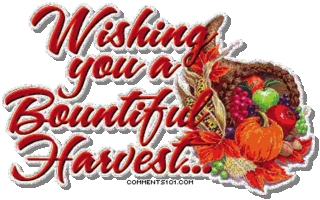 ---
Response 1
Monday 17th of November 2008 09:35:11 PM
Submitted by: Kimberly
Heidi, Welcome to Your Equine Source Blogs, we loved your first Blog. We look forward to reading more about dac minerals & vitamins. I am sure you will be a wealth of information to our members about the effects that dac minerals & vitamins have on horses. The dac company has been been in business for a long time, I hope you recieve lots of testimonials on your Blog from our members who use this product.
Response 2
Tuesday 18th of November 2008 07:05:22 AM
Submitted by: Kim Wolfe
Hello Heidi! Yes, it's me, one of your reps. Our endorsement can be viewed on our web site, www.wolfefarms.com. With personal use and experience I am totally satisfied with this line up of products. We recently began using the 'Mare Relieve' on a reiner that showed heat cycle problems every two weeks. We tried all the raspberry leaf products as well as Regumate. The dac 'Mare Relieve' is the one and only product that gave this mare 'relief.' She used to be difficult to show and with this product, we successfully competed all show season. It's another product on my must have list! I also just received a hearty thank you from a customer with a 'thin' gaited trail animal. She used 'Bloom' for one week and saw weight gain and 'you guessed it,' bloom! Totally satisfied! Another customer, just purchased the colt grower. Why? BECAUSE IT WORKS!!!!! Anyone looking for a fine line of products in central PA, please look us up, again, at www.wolfefarms.com See ya' soon, Heidi! and THANK YOU for YOUR GREAT SERVICE!
---