If you have talent and lots of dedication you can be just as successful as those for whom money is no object.
Exhibitors who keep their horses at home and haul to a trainer for occasional lessons often benefit from their hard work. Plus, because they spend more time in the saddle, they'll be better able to recognize their horse's quirks or problem areas.
Keep a diary of your rides write down the amount of time spent riding not the time spent talking to barn buddies. What happened, what worked and what didn't. To complete the entry, jot down goals for the following day.
For multi-day shows, pick the day that has the most classes that you want to enter, and trailer in for that day only. You'll save money on entry fees by only entering a few classes, and save money on the stall as well. Another important point is economizing on the food budget, bring your own grub.
If you do choose to get a stall, see if you can team up with some friends to share a tack/groom stall. You can also pool resources so you don't necessarily have to buy everything you need.
Don't be fooled by the high-priced grooming products! Citre Shine (available in almost any store that carries human hair care products) is the same thing as Cowboy Magic at almost half the price. Suave shampoo and conditioner works great, and you can often get it for about $1/bottle. Those snazzy grooming wipes? Forget them...get a $2 package of baby wipes at Walmart.
Carpool! Try to get a friend or two to trailer with you to split the cost of gas.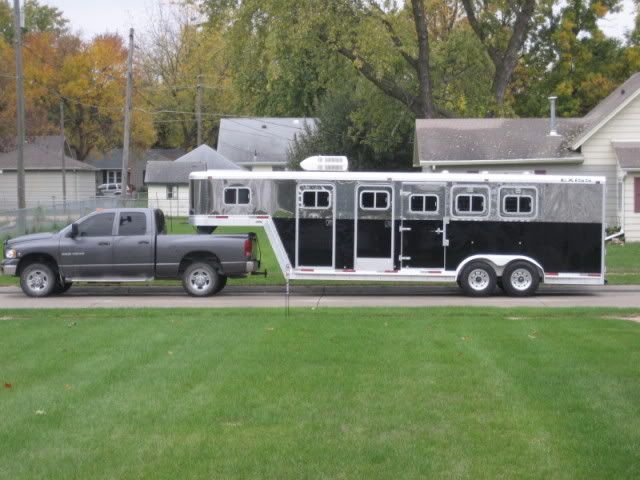 Learn to sew or buy used. There are patterns available (try Suitability) so that you can sew some of your own clothes. Other patterns are also available for those with a certain amount of tailoring talent. Alternatively, there are several places on-line that sell used show clothes, and many of these items were only worn a couple of times. Ebay is an excellent source.
Spend some time and effort to study training techniques and learn to train your own horse, or at least keep up on its training after a professional has gotten it started for you. Save yourself about $700 a month in training fees. While it's much tougher to win on a national level, lot's of people do it. If you have a quality horse, some talent and education you can get there.
Remember to smile & have fun while showing!