Farriers and the horse industry
Equine Feet
Tuesday 25th of September 2012 05:24 AM

According to the American Horse Council, the horse industry supports 1.4 million jobs and contributes $39 billion in direct economic impact to the U.S. economy ($102 billion indirect impact). The horse population in the U.S. is approximately 9.2 million. The National Economic Impact of the U.S. Horse Industry study broke the data down into the following:
Racing 844,531
Showing 2,718,954
Recreation 3,906,923
Other 1,752,439

Of the 4.6 million involved in the horse industry, 2 million are horse owners who are involved in the following:
Breeding 238,000
Competing 481,000
Other 1,100,000

Of these 2 million horse owners, more than 70 percent live in communities of 50,000 or less. There's a great disparity among horse owners. Approximately 34 percent have an annual household income of less than $50,000, whereas 28 percent have an income of $100,000 or more. This wide disparity in income disproves the common belief that horse ownership is only for the wealthy.

The horse industry directly employs 701,946 people (full-time, part-time and seasonal), which equates to 453,612 full-time equivalent jobs. These direct full-time equivalent jobs are in the following segments of the horse industry:
Racing 146,625
Showing 99,051
Recreation 128,324
Other 79,612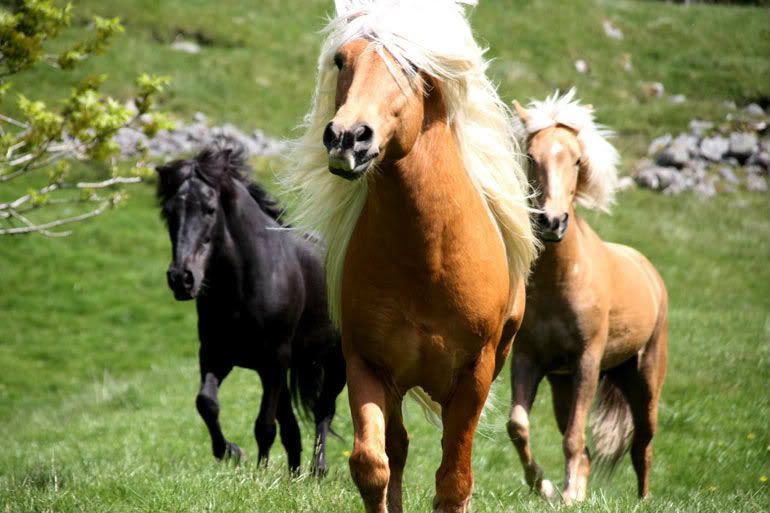 Farrier statistics
There are more than 25,000 farriers in the U.S. In contrast, the UK, with a population one-fifth of the United States' has one-tenth the number of farriers (2,500) because the government legislated registration process makes it legally mandatory for farriers to register before performing farriery work.

In general, countries where farriery is unregulated (anywhere but the UK), there will be more farriers. Though this statistic would suggest that farriers in the UK would be in much higher demand than in other countries, the answer is not so simple. Yes, UK farriers are in high demand because there aren't so many of them and the certification process they went through acts as a stamp of approval, which makes horse owners more trusting of their services, but farriers in other countries are also in high demand if their experience and training proves them out.
Farriers work with all different horses—racing, showing, recreation, etc.—all across the country, wherever people own horses. Using the statistics for the U.S. as an example, of the 700,000 who are employed in the horse industry, farriers represent 3.5 percent of the total population.

Employment for farriers:

Good farriers are in high demand. According to the American Farriers Journal 2012 Media Information and Marketing Guide, most of the nine-million-plus horses in the U.S. have to be trimmed and shod multiple times a year, and all but a few owners choose to do the job themselves, which makes for one large industry to tap into. Since farriery is primarily a self-employed occupation, if you have the experience and training, you can charge whatever the market will bear, potentially making it quite a lucrative line of work. Salary, however, is also determined by a number of other factors: how well you market yourself, manage your finances, follow through on the jobs you get, your clients—as with any self-employed occupation.

U.S. farrier salarie:

These are broad generalizations, but in general, working on race and show horses pays much more than working on pleasure horses. Standard 8-hour days in urban/rural environments can yield much less than $100,000 year, whereas working on race or show horses can get you much more than $100,000 plus per year. In some cases the wage gap can be as great as $40,000 for pleasure horses to $200,000 or more for race and show horses.

An American Farriers Journal survey in 2012 found that the average annual salary for full-time farriers in the U.S. was reported to be $92,623 per year and for part-timers, $21,153. This amount is an average and varies according to experience level, training, etc.
A 2010 survey found that gross income for both full-time and part-time farriers averaged $73,108, a 16 percent increase from 2008, which backs up the figures from the previous survey when averaging out both full-time and part-time salaries.

UK farrier salaries:

In the UK, another massive market for farriers after the U.S., pay rates work a little differently due to government regulations. The Farrier Registration Council sets apprentices wages according to a set guideline that's based on the minimum wage. Apprentices aged 16 to 20 are exempt from the minimum wage and get paid according a wage matrix that starts at 52 percent of minimum wage for 16-year-old first year apprentices (£3.22 per hour) and goes up to a maximum of £6.19 in year four for 19 to 20 year olds, or for those 21 and older the maximum wage starts at age 21. A typical annual salary for apprentices comes out to less than £10,000 a year.
But that rate can jump up quickly. Miles Williamson-Noble, registrar at the Farriers Registration Council, states that annual salaries of £25,000-£30,000 are possible not long after qualification and, like the U.S., rates go up from there based on experience.

Anywhere in the world, salaries will fluctuate based on experience level, full-time vs. part-time (which usually relates to the level of experience), distance travelled to the job site, gas prices, insurance and other typical factors that self-employed workers have to take into account.
It's all these expenses that determine the net amount farriers wind up with at the end of the year. So making money as a self-employed farrier is not just about how much you charge or how many clients you have, it has a lot to do with how good you are with your finances.

Keith Templeton writes about farrier schools and employment at The Farrier Guide.